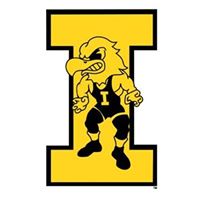 It was a long recruiting process, but Justin Mejia of Clovis, California has committed to be an Iowa Hawkeye.  Mejia became just the second wrestler in the history of California high school wrestling to win four state titles this past season.  Currently ranked fourth in the country at 126 lbs. by Intermat, Mejia is projected to compete at 125/133.  
Mejia originally gave Iowa a verbal commitment in 2014 but opened his recruiting back up and had signed with Illinois.  There had been rumors of Mejia being interested in Iowa after Illinois assistant coach Mark Perry became the new head coach of the Hawkeye Wrestling Club.
This is also an important addition because it gives the Hawks a presence in the fertile recruiting grounds of California.
Mejia will join the Iowa Wrestling Recruiting Class of 2017 that was already ranked as the best recruiting class in the country.  When we look back, this may turn out to be a historic recruiting class for Iowa Wrestling.
Great addition to the Iowa Wrestling program.
It is great to be an Iowa Wrestling fan.