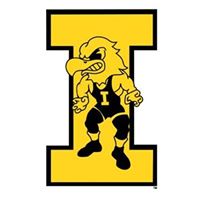 Iowa Wrestling is on a roll after an outstanding week of recruiting. The momentum that I spoke of in my blog last week is definitely still in play for the Hawks.  In a period of just eight days, Iowa Wrestling announced  four recruits from three different classes that would be joining the program.  To start with, Iowa received a commitments from Connor Corbin of West Des Moines Valley on Monday, June 26 for the Class of '17.  A two-time placewinner and top student, Corbin will compete at 197. On Wednesday the 28th, Iowa announced that previously committed Justin Mejia of California would also be joining the Class of 2017.  After a long process that saw Mejia commit to Iowa before signing with Illinois, fans were excited to hear that Mejia was indeed going to be an Iowa Hawkeye.  Mejia will compete at 125/133.  When you add two wrestlers like that to an already number one ranked recruiting class in the country, you are living right.
There were fireworks on the Fourth of July, Iowa Wrestling recruiting style.  Pat Lugo announced on Twitter in the afternoon of July 4th that he was going to transfer to Iowa.  As a two-time NCAA Qualifier for Edinboro at 149, Lugo will have two years of eligibility and he has not used his redshirt season yet.  Look for Lugo to fit right into Sorensen's spot at 149 for the 2018-2019 season.
The Iowa Wrestling coaching staff also learned on the 4th that Hwt. Anthony Cassioppi of Illinois had decided to decommit from Northwestern to become an Iowa Hawkeye.  When you get a commitment from the reigning USA Wrestler of the Week because of his dominance at the Pan American Championships and Junior National Duals, you're on a roll.  In competition at Junior Duals, Disney Duals, and the Pan Ams in both Freestyle and Greco-Roman, Cassioppi was 32-0.  That is domination against very elite competition.  Cassioppi joins Nelson Brands as a commit in the Iowa Wrestling Recruiting Class of 2018.
My gut feeling says Iowa is not done at 133 lbs. I saw a great picture on Twitter of Terry Brands working with J'Den Cox on par terre at the Olympic Training Center yesterday.  Brands is in Colorado Springs at a training camp with Iowa Hawkeye and 2017 World Team member Thomas Gilman.  There is not a better International Freestyle wrestling coach in all of America than Terry Brands.  Recruits with Olympic and World goals in international wrestling will know that Iowa is the place to be. Iowa Wrestling has had amazing success at 125/133 in the Brands era.  Factor in the opportunity to wrestle right beside Spencer Lee and I gotta believe there will be a huge recruit that will want to be apart of that in the Iowa Wrestling Recruiting Class of 2018.
Iowa has a lot of momentum that I spoke of last week.  These recent commitments only add to that momentum.  The addition of Mark Perry as head coach of the Hawkeye Wrestling Club was mentioned by Lugo in an interview as one of his deciding factors .  Iowa definitely added to their arsenal by bringing Perry in.  The Iowa Wrestling coaching staff is hitting on all cylinders right now.  Coach (Ryan) Morningstar is pounding the pavement and back roads visiting the recruits.  Even though he cannot recruit, Mark Perry is making his mark on the Hawkeye Wrestling Club that is an influence to recruits. Terry Brands is at the Olympic Training Center for Hawkeye wrestler Thomas Gilman and all of Team USA preparing for the 2017 World Freestyle Championships.  Those three coaches influence a recruit to make a visit to the University of Iowa campus this fall.  That is when head coach Tom Brands closes the deal as good as anyone in the college wrestling world.  That is a great combination that Iowa Wrestling has working right now.  I see Iowa finishing very strong on signing day.
Look for more work to be done on the recruiting trail for Iowa Wrestling.  Recruits will make their way to Iowa City between now and the end of October for their visit. Last year Iowa had a huge weekend of recruits that yielded the number one ranked recruiting class in the country.  Look for another huge weekend this fall during a home football game.  That is when recruiting is always at a fever pitch.  I am not holding my breath on too many more commits for the rest of the summer.  I look for Iowa to close very strong on recruits this fall like they did last year.  The National Letter of Intent Signing Day is Wednesday, November 8.  Do not expect Iowa to let up on the recruiting front until all of their commits are signed.
Recruiting is behind everything I write about for Iowa Wrestling.  I always want to know who the next legend is going to be.  For Iowa to get back on top of the college wrestling world, it will take great recruiting years one after another to get the job done.  That game plan is looking pretty darn good right now.
National Letter of Intent Signing Day – Wednesday, November 8, 2017.
It is great to be an Iowa Wrestling fan.