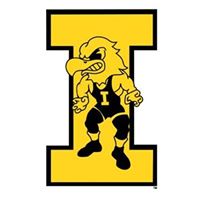 Iowa Wrestling commit Anthony Cassioppi was dominant in winning the IndianaMat Hoosier Preseason Open in Fort Wayne, IN on Sunday.  At Hwt, Cassioppi pinned Wisconsin state champion Keaton Kluever in 1:26 in the finals.  From TheOpenMat.com, Cassioppi pinned all four of his opponents in the tournament in a combined 3:08.  That is domination.
Cassioppi announced on July 4 that he gave a verbal commitment to become an Iowa Hawkeye.  This past summer, Cassioppi won a rare Triple crown as he won national titles in Folkstyle and had a Fargo sweep with Freestyle and Greco-Roman titles. Cassioppi also captured Gold in the Pan Am Championships in Lima Peru in both Freestyle and Greco-Roman this summer.
Cassioppi is a senior at Hononegah High School in Roscoe, IL.  Cassioppi and Nelson Brands of Iowa City (West HS), IA are in the Iowa Wrestling Recruiting Class of 2018.
From TheOpenMat.com:
288
1st Place – Anthony Cassioppi of Hononegah Wrestling Club
2nd Place – Keaton Kluever of Kaukauna Grappling Ghost
3rd Place – Marcus Stone of Elwood Elite
4th Place – Jack Williams of Carmel USA Wrestling Club
1st Place Match
1st Place Match – Anthony Cassioppi (Hononegah Wrestling Club) won by fall over Keaton Kluever (Kaukauna Grappling Ghost) (Fall 1:26)
It is great to be an Iowa Wrestling fan.