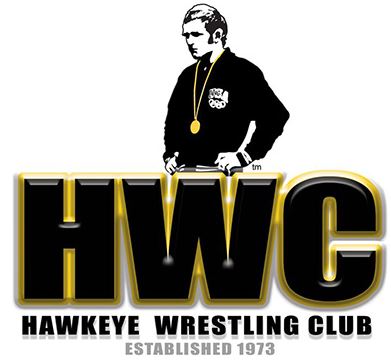 Members of the Hawkeye Wrestling Club competed at the  Ivan Yarygin Memorial International in Krasnoyarsk, Russia over the weekend.  The Yarygin has replaced Tbilisi as the toughest regular season international Freestyle tournament in the world.  Only the World Championships and Olympics are rated above the Yarygin for toughness of competition.
Alli Ragan captured a Silver at 59 kg.  Ragan won a bronze at the Yarygin last year and is a two-time defending World Silver Medalist.  Cory Clark (61 kg) was tied at 6-6 with :30 and dropped an 8-6 decision a wrestler from Mongolia.  His opponent did not make the finals so Clark was eliminated.
Former Iowa NCAA national champion Tony Ramos (61 kg), competing for the Sunkist Kids, dropped a 4-0 match to a wrestler from Russia in the bronze-medal match to place fifth.  
Iowa true freshman Jacob Warner (92 kg) opened the tournament with a 6-6 win on criteria over a wrestler from Mongolia before dropping his next match to a Russian wrestler to be eliminated from the tournament.  What a great experience for a true freshman to wrestle in the toughest regular season international freestyle tournament in the world and to win a match.
Nathan Burak (97 kg) dropped two matches to be eliminated.  Bobby Telford (125 kg) won his first match over Mongolia before dropping a match to fellow American Zach Rey, 2-1 to be eliminated from the tournament.
Hawkeye Wrestling Club head coach Mark Perry was one of the coaches for the USA wrestlers at the Yarygin.
The Hawkeye Wrestling Club members will be competing at the U.S. Open on April 27-28.
59 kg/130 lbs. – Alli Ragan, Iowa City, Iowa (Hawkeye WC), Silver
WIN Uliana Tukurenova (Russia), 2-2
WIN Bilyana Dudova (Bulgaria), 9-6
Finals: LOSS Ningning Rong (China), 10-0
61 kg/134 lbs. – Cory Clark, Iowa City, Iowa (Titan Mercury WC/Hawkeye WC), dnp
LOSS Tuvshintulga Tumenbileg (Mongolia), 8-6
61 kg/134 lbs. – Tony Ramos, Chapel Hill, N.C. (Sunkist Kids/Tar Heel WC), 5th
WIN Munkh-Erdene Altansuyd (Mongolia), Fall 5:56
LOSS Gadzhimurad Rashidov (Russia), 11-0
WIN Abil Ussun (Kazakhstan), Forfeit
LOSS Aleksander Bogomoev (Russia), 4-0
92 kg/202 lbs. – Jacob Warner, Washington, Ill. (Hawkeye WC)
WIN Ulziisaikhan Baasantsogt (Mongolia), 6-6
LOSS Yuri Belonovskiy (Russia), tech. fall 10-0
97 kg/213 lbs. – Nathan Burak, Iowa City, Iowa (Titan Mercury WC/Hawkeye WC)
LOSS Rasul Magomedov (Russia), 8-0
LOSS Magomed Ibragimov (Uzbekistan), 4-0
125 kg/275 lbs. – Bobby Telford, Iowa City, Iowa (Titan Mercury WC/Hawkeye WC), dnp
WIN Tuguldur Enkhbaatar (Mongolia), 7-1
LOSS Zach Rey (United States), 2-1