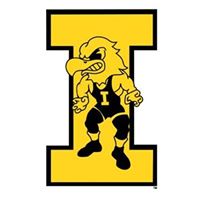 Two of the incoming Iowa Wrestling recruits will be in action this weekend.  Anthony Cassioppi of Hononegah High School (Roscoe, IL) will not be competing this weekend.
Nelson Brands of Iowa City, IA (West HS) will be at the always tough Ed Winger Classic in Urbandale, Iowa on Saturday.  This is always one of the toughest high school tournaments every year in Iowa and this year is no exception.  For the team race, the 3A #2,3,4,5,6,7, and 8th ranked teams in 3A and the #4 and 9th ranked teams in 2A will be competing.  That is a tough 20-team tournament.  Brands is ranked #1 in 3A at 160 lbs.  He will have 3A #2,3,and 10 and the #3 in 2A wrestlers at his weight.  Wrestling begins at 9 AM.
#1 – 3A Nelson Brands (Sr) IC West
#2 – 3A  Zane Mulder (Sr) Dallas Center-Grimes
#3 – 2A Tate Battani (Sr.) Ballard
#3 – 3A Jake Matthaidess (So) North Scott
#10 – 3A Tanner Doyle (Sr) Cedar Falls
Joe Kelly of West Liberty, Iowa will be at the Louisa-Muscatine Invitational in Letts, Iowa on Saturday.  Wrestling begins at 10 AM.  Kelly is ranked #4 – 2A at 152 lbs.
All rankings are by The Predicament.
Cassioppi, Brands, and Kelly are the Iowa Wrestling Recruiting Class of 2018.
I will have a follow-up blog for results.