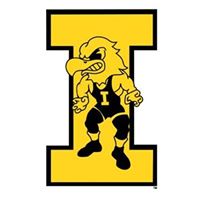 Iowa Wrestling recruits will return to tournament action this Saturday, January, 6.  Anthony Cassioppi of Hononegah High School (Roscoe, IL) will be at the Sycamore Invitational in Sycamore, IL.  The wrestling begins at 9 AM.  
Nelson Brands of Iowa City, IA (West HS) will be at the Lepic Duals Tournament at Iowa City West that begins at 9 AM.  Teams competing are Alburnett, Ft. Dodge, Lewis Central, and Quincy.  Brands is rated #1 – 3A at 160 lbs.  Potential matchup with #7 – 3A Levi Egli of Ft. Dodge.
Joe Kelly of West Liberty, IA will be at the Jerry Eckenrod Bobcat Invitational in Van Horne on Saturday. Schools competing are: Benton Community, C.R. Jefferson, C.R. Washington, Centerville, Dallas Center-Grimes, Don Bosco, East Marshall, Eddyville-Blakesburg, Independence, North Linn, Union, Vinton-Shellsburg, West Delaware, and Williamsburg.  Kelly is ranked #2 – 2A at 152 lbs.  There are potential matchups with #4 – 2A Mitch Mangold of West Delaware and #10 – 2A Dakota Boyer of Eddyville-Blakesburg.
Cassioppi, Brands, and Kelly are the Iowa Wrestling Recruiting Class of 2018.
I will have a follow up blog with results.