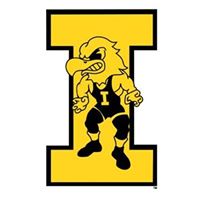 It is tournament time for the incoming Iowa Wrestling recruits.  Two incoming recruits will be competing on Saturday, February 3.  Anthony Cassioppi of Hononegah High School (Roscoe, IL) will be at Regionals in DeKalb, IL.  The top six at each weight will qualify for Sectionals at Barrington.
Joe Kelly of West Liberty, Iowa will be competing in Sectionals at Washington, Iowa with the action beginning at Noon.  The top two at the Washington Sectionals will qualify for Districts on February 10 at Fairfield.
Nelson Brands of Iowa City, Iowa (West HS) will be competing in a home dual meet against C.R. Prairie on Friday, but will not be competing on Saturday.  Brands will compete in the 3A District at Mount Pleasant on February 10.
I will have a follow-up blog for results.
The Iowa and Illinois High School State Tournaments are both February 15-17.
Cassioppi, Brands, and Kelly are the Iowa Wrestling Recruiting Class of 2018.