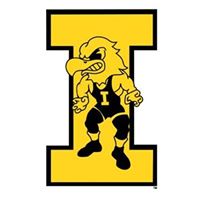 Incoming Iowa Wrestling recruits began their tournament season on Saturday.  Anthony Cassioppi of Hononegah High School (Roscoe, IL) continued his dominating season with two first period pins in 1:34 and 1:44.  Cassioppi will compete in Sectionals in Barrington, IL on February 9-10.
Joe Kelly of West Liberty, IA also had two first period pins in :20 and 1:27 winning Sectionals.  Kelly will be at Districts in Fairfield on February 10.
Nelson Brands of Iowa City, IA (West HS) did not compete on Saturday.  He will compete at Districts in Mount Pleasant on February 10.
Both the Iowa and Illinois State Tournaments are on February 15-17.
Cassioppi, Brands, and Kelly are the Iowa Wrestling Recruiting Class of 2018.
Quarterfinal – Anthony Cassioppi (Rockton (Hononegah)) 37-0 received a bye () (Bye)

Semifinal – Anthony Cassioppi (Rockton (Hononegah)) 37-0 won by fall over George Colbert (DeKalb) 12-23 (Fall 1:34)

1st Place Match – Anthony Cassioppi (Rockton (Hononegah)) 37-0 won by fall over Aydin Guttridge (Rockford (East)) 32-8 (Fall 1:44)
Quarterfinal – Joe Kelly (West Liberty) 44-5 received a bye () (Bye)

Semifinal – Joe Kelly (West Liberty) 44-5 won by fall over Joe Allred (Mid-Prairie) 11-26 (Fall 0:20)

1st Place Match – Joe Kelly (West Liberty) 44-5 won by fall over Wilston Wuthrich (Davis County) 30-15 (Fall 1:27)