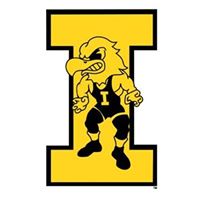 Incoming Iowa Wrestling recruits rolled through their qualifying tournaments for State on Saturday.  The three recruits were 6-0 with four first period pins and two tech falls. Anthony Cassioppi of Hononegah High School (Roscoe, IL) (Hwt) recorded two first periods pins.  Nelson Brands of Iowa City, IA (West HS) (160) had a fall and tech fall.  Joe Kelly of West Liberty, IA (152) also had a fall and tech fall.
The Iowa and Illinois state wrestling tournament are this upcoming week of February 15-17.
Cassioppi, Brands, and Kelly are the Iowa Wrestling Recruiting Class of 2018.
Champ. Round 1 – Anthony Cassioppi (Rockton (Hononegah)) 40-0 received a bye () (Bye)

Quarterfinal – Anthony Cassioppi (Rockton (Hononegah)) 40-0 won by medical forfeit over Anand Batbaatar (Lincolnshire (Stevenson)) 32-11 (M. For.)

Semifinal – Anthony Cassioppi (Rockton (Hononegah)) 40-0 won by fall over Charlie Schmidt (Libertyville) 35-5 (Fall 1:47)

1st Place Match – Anthony Cassioppi (Rockton (Hononegah)) 40-0 won by fall over Jose Ramos (Mt. Prospect (Prospect)) 37-5 (Fall 1:26)
Quarterfinal – Nelson Brands (Iowa City, West) 51-1 received a bye () (Bye)

Semifinal – Nelson Brands (Iowa City, West) 51-1 won by fall over Garrett Boecker (Mount Pleasant) 17-32 (Fall 0:11)

1st Place Match – Nelson Brands (Iowa City, West) 51-1 won by tech fall over WILFRED KADOHOU (Iowa City, City High) 36-7 (TF-1.5 4:30 (29-8))
Semifinal – Joe Kelly (West Liberty) 48-5 won by fall over joe deckert (Assumption, Davenport) 26-25 (Fall 0:54)

1st Place Match – Joe Kelly (West Liberty) 48-5 won by tech fall over Caleb LaLonde (West Burlington/Notre Dame/Danville) 41-9 (TF-1.5 5:28 (20-5))