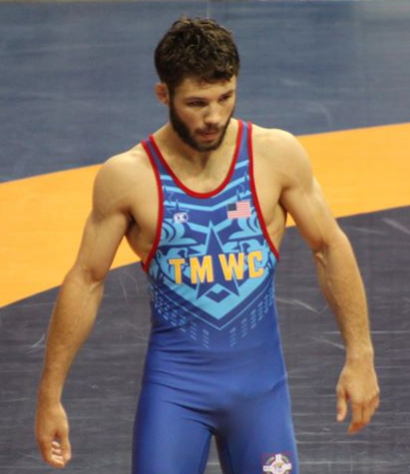 Thomas Gilman is ranked 13th at 57 kg in the May UWW Freestyle Ranking Series.  A series of events like the Ivan Yarygin and Pan-American Championships are factored into the ranking.  This is the first year that UWW has used a ranking system.
From USA Wrestling:
The 2018 season is the first in which United World Wrestling is utilizing an objective ranking system. The points acquired at continental championships and select rankings series will determine the top four seeded athletes at the 2018 World Championships in October held in Budapest.
Nick Gwiazdowsk is ranked number one at 125 kg and David Taylor is ranked second at 86 kg.  No other American wrestler is ranked in the top four.  To have defending World and Olympic champion Kyle Snyder ranked 18th at 97 kg and defending World champion Jordan Burroughs not even ranked at 74 kg? Russia has the number one ranked wrestler in eight of the ten weight classes.  it makes you question how accurate this system is.  With a top four ranking at the World Championships on the line, I was expecting more rankings from Team USA who is the reigning Freestyle World Team and World Cup champions..
Gilman won a Silver medal at the 2017 World Freestyle Championships. From that performance, Gilman automatically qualified for the best of three series at Final X in Lincoln, NE on June 9.  At Final X, Gilman will face the winner of the upcoming World Team Trials Challenge Tournament on May 19-20 in Rochester, MN.
57kg
Zavur UGUEV (RUS) // 42 Points

Tsogbadrakh TSEVEENSUREN (MGL) // 32 Points

Giorgi EDISHERASHVILI (AZE) // 26 Points

Kumsong KANG (PRK) // 26 Points

Reineri ANDREU ORTEGA (CUB) // 24 Points
U.S. wrestler
Thomas GILMAN (USA) // 20 Points
U.S.-based foreign wrestler
Stevan MICIC (SER) // 22 Points