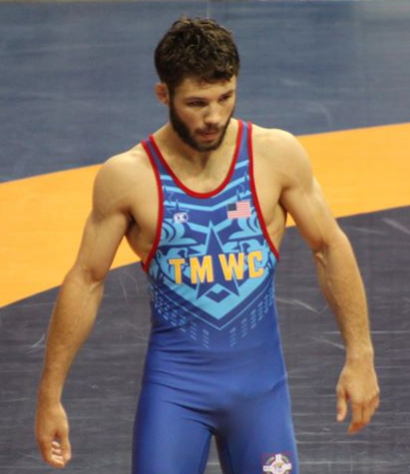 Thomas Gilman captured a Bronze medal at the 2018 Pan-American Championships in Lima, Peru at 57 kg. Gilman won his first two matches by tech fall before facing off with 2017 U23 World Champion Reineri Ortega of Cuba in the semifinals.  Gilman dropped a hard fought 7-4 decision to Ortega. In the Bronze medal match, Gilman downed Pedro Rodriguez of Venezuela, 11-4.
Team USA rolled to the Men's Freestyle team title with 230 points and seven champions.  Team USA had a great Pan-Ams as all three styles won the team title in Men's and Women's Freestyle and Greco-Roman.
Gilman won a Silver in the 2017 World Freestyle Championships for Team USA. Because of that performance last year, Gilman received a bye to Final X in Lincoln, NE on June 9. Gilman will compete in a best of three matchup versus the winner of the upcoming Senior Freestyle World Team Trials Challenge Tournament for a spot on the 2018 World Freestyle Team at 57 kg.
2018 Pan-American Championships – 57 kg
Champ. Round 1 – Thomas Patrick Gilman (USA) won by tech fall over Andre Renato Quispe Fajardo (CHI) (TF 10-0)

Quarterfinal – Thomas Patrick Gilman (USA) won by tech fall over Alexander Moher (CAN) (TF 10-0)

Semifinal – Reineri Andreu Ortega (CUB) won by decision over Thomas Patrick Gilman (USA) (Dec 7-4)

3rd Place Match – Thomas Patrick Gilman (USA) won by decision over Pedro Jesus Mejias Rodriguez (VEN) (Dec 11-4)
Team results (top five)
USA – 230

Cuba – 130

Canada – 123

Colombia – 84

Peru – 81