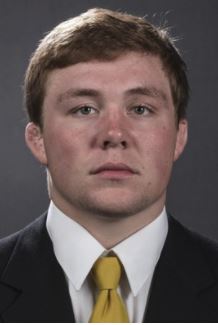 Jacob Warner swept his best of three matches with two tech falls over John Borst to win the UWW Junior World Team Trials at 92 kg.  Warner was just as dominating in Rochester, MN as he was at the UWW Junior Nationals in Las Vegas last month where he won all four matches by tech fall.  According to TrackWrestling.com, for the UWW Junior Nationals and World Team Trials Warner was 6-0 with six technical falls, outscored his opponents 62-0, and wrestled a total of nine minutes and 19 seconds. That is domination.
UWW Junior Nationals champion Jeremiah Moody lost his best of three finals at 74 kg to place second.  Max Murin (65 kg), Alex Marinelli (74 kg), and Myles Wilson (86 kg) were eliminated from the World Team Trials.  
As I tried to state on my Iowa Wrestling Fan Podcast last week, it is challenging to describe how dominting Warner has been.  His Heavy Hands and non-stop attacking style is balanced with solid technique that make him an absolute force. With all of the tech falls through the process of making the UWW Junior World Team, I have to wonder how good is Jacob Warner?  We will find out in due time.
The UWW Junior division is for ages 18-20.  Warner will now represent Team USA at 92 kg to compete at the Junior World Freestyle Championships in Trnava, Slovakia on September 22-23.  Warner was a Bronze medalist at the 2016 Cadet World Freestyle Championships held in Tbilisi, Georgia.
Warner, from Washington, IL,  just completed his true freshman season at the University of Iowa where he redshirted at 197 lbs.  As an elite must-get recruit, Warner has been even better than advertised. Iowa Wrestling fans, we have four years ahead of us to watch Jacob Warner in the Black and Gold of Iowa Wrestling.  It looks like it will be a great four years.