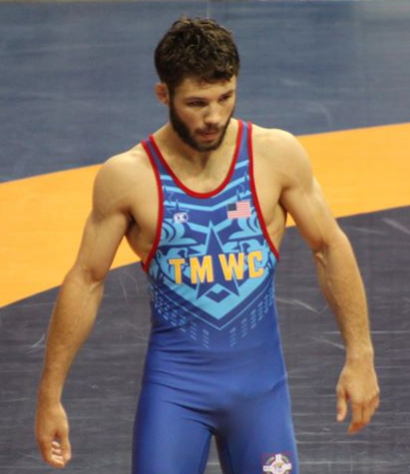 Thomas Gilman looked very solid in defeating Daton Fix in two straight matches by the scores of 6-3 and 2-1 to earn a spot at 57 kg on Team USA for the 2018 World Freestyle Championships.  Gilman's strength, positioning, and conditioning was the winning combination against a very tough Fix.
Gilman is still relatively new to the International wrestling scene with just a year of experience.  Gilman looked like a seasoned veteran with a controlled and smart game plan against Fix.  
Gilman will now prepare for the 2018 World Freestyle Championships in Budapest, Hungary on October 21-22.
It is huge for the Iowa Wrestling program to have one of their own on the World Freestyle team.  Gilman's Silver medal in Paris last year was a huge boost to Iowa Wrestling. You cannot overstate the importance to the Iowa Wrestling program of what is means to have Thomas Gilman making these World teams and hopefully bring back the World title this year.
Alli Ragan, also a member of the Hawkeye Wrestling Club, swept Jenna Burkert in two matches, 4-0 and 5-0 to make the World team at 59 kg.  Ragan was dominating in stuffing Burkert's shot attempts and turning them into points. This is the sixth straight World team that Ragan has qualified for and she won a World Silver in each of the last two years. The Women's World Freestyle Championships will also be in Budapest Hungary on October 22-23.
In their four combined matches, Gilman and Ragan did not surrender a single takedown.  Tough wrestling by the Hawkeye Wrestling Club.
Congratulations to Thomas Gilman and Alli Ragan for making our 2018 World Freestyle Teams.  
It is great to be an Iowa Wrestling fan.
Go Hawks!