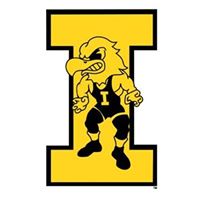 Two-time NCAA National champion Jeff McGinness has been named to the Iowa Athletic Hall of Fame. McGinness won an NCAA title at 126 lbs. in 1995 with a 30-0 record as a true sophomore and in 1998 at 142 lbs. McGinness was a member of the Iowa NCAA national championship teams of 1995, 1996, and 1998 and was a three-time All-American.
After competing at 126 for the first three years of his career, McGinnis took his redshirt season in 1997.  In 1998, he moved up to 142 lbs. and won his second NCAA title. With winning an undefeated NCAA title as a true sophomore and then moving up two weights to win another NCAA title, I have always thought that Jeff McGinness is underrated for his accomplishments in the history of Iowa Wrestling.  McGinness was a two-time Big Ten champion and was named as the 1994 Big Ten Freshman of the Year.
In high school McGinness was one of the best to ever come out of the state of Iowa.  A rare undefeated (170-0) four-time State champion from Iowa City, Iowa (City High HS) from 1990-1993.  In Freestyle, McGinness won a Cadet and Junior National title. In 1992, McGinness won a Junior World title at 127.5 lbs. and was named as the Outstanding Wrestler.  In 1993 McGinniss was a consensus first team High School All-American.
The University of Iowa Hall of Fame induction ceremony is August 31 at 6:30 PM at the Grand Coral Ballroom in the Coralville Marriott Hotel and Convention Center.