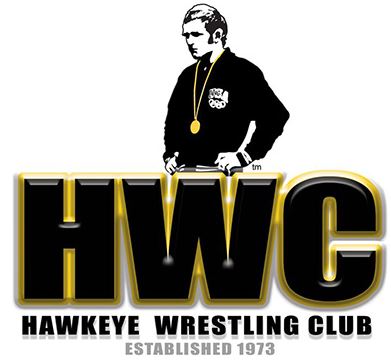 The Riverside Golf Outing was another success for the Hawkeye Wrestling Club.  120 golfers took to the links at the Riverside Casino and Golf Resort in Riverside, Iowa yesterday.  Mother Nature served up a great day as fans were able to golf and hang out with members of the HWC and Iowa Wrestling.
Dan Gable, the man himself, stopped by and said a few words to the group.  Thomas Gilman thanked all of his supporters. Gilman is training hard and smart for the 2018 World Freestyle Championships in Budapest, Hungary on October 21-22.
The buzz for the day was the great job of recruiting that Ryan Morningstar and the staff are doing.  The Hawks just keep bringing in more and more top recruits and there are more on the way.
Those that attended include Tom Brands, Terry Brands, Ryan Morningstar, Mark Perry, Thomas Gilman, Bobby Telford, Sam Brooks, Nathan Burak, Alex Meyer and Brandon Sorensen.
The HWC will have the Okoboji Golf Outing on Friday, August 3 and the Des Moines Golf Outing on Thursday, September 27.  For more information, go to: https://www.hawkeyewrestlingclub.com/
The HWC is an integral part of the success of Iowa Wrestling.  Do you want to be a part of helping Iowa Wrestling win? Contribute to the HWC.
To join the Inner Circle of the Hawkeye Wrestling Club:  https://www.hawkeyewrestlingclub.com/inner-circle/
It is great to be an Iowa Wrestling fan.
Go Hawks!