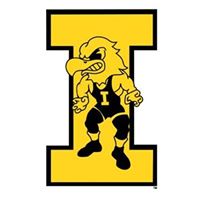 Incoming Iowa Wrestling recruits Anthony Cassioppi (Hwt) and Nelson Brands (160) rolled through their competition in the first day of Junior Nationals in Fargo, ND. Cassioppi had a :14 second pin and a tech fall. Cassioppi, from Hononegah High School (Roscoe, IL), is ranked #4 at Hwt by Intermat and is attempting to repeat as a rare Triple Crown winner.  Brands, from Iowa City (West HS), IA, scored a decision and a tech fall.
Cassioppi and Brands are joined by Joe Kelly of West Liberty, IA and Aaron Cashman of Spring Park, MN in the Iowa Wrestling Recruiting Class of 2018.
Action continues today with a round at 9 AM and 5 PM.
Round of 64
Hwt – Anthony Cassioppi (Illinois) VFA Derek Rymer (Ohio), 4-0 0:14
Round of 32
Hwt Anthony Cassioppi (Illinois) VSU Jorden Pryor (Maryland), 11-0 1:37
Round of 64
160 lbs. Nelson Brands (Iowa) VPO1 Kolby Ho (Pennsylvania), 14-9
Round of 32
160 lbs. Nelson Brands (Iowa) VSU Mison Mickle (South Carolina), 10-0 0:44