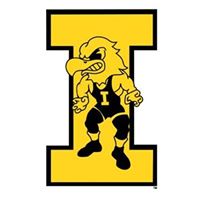 The Iowa Wrestling Coaches Clinic will be held on October 19-20.  Part of the admission will include a football ticket to the Iowa-Maryland Homecoming football game.  The additional buzz and excitement of Homecoming should make this coaches clinic even better. When you factor in how excited fans are for the 2019 edition of Iowa Wrestling, this will be a great environment to be a part of.
Iowa Wrestling always brings in a top flight wrestler or coach to show technique and answer questions for the attending coaches.  It is a great value for a coach to have that type of access to ask questions about technique and training. And you can't beat the environment of being in the Iowa Wrestling room.
Check in begins at 4:30 PM on Friday, October 19th in the Dan Gable Wrestling Complex, home of Iowa Wrestling. Iowa Wrestling will more than likely have a practice on Saturday morning before the football game. If you have never been to an Iowa Wrestling practice in the fall before a big football game like homecoming, you need to experience it.  It is at least as good and in some ways even better than going to a big Iowa Wrestling dual meet.
More details including registration will be released at a future date.  I will keep you informed.
It is great to be an Iowa Wrestling fan.
Go Hawks!