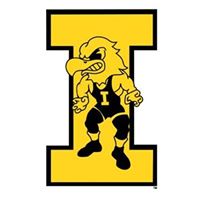 The Hawkeye Wrestling Club will have practice at 10 AM on Saturday, September 22 before the Iowa-Wisconsin football game.  Iowa wrestlers will be working out as well. The bleachers have been filled with fans in the Iowa Wrestling room the past three weeks before a football game. Iowa Wrestling fans are excited.  
Kickoff for the Iowa-Wisconsin football game is 7:30 PM CST so there will be plenty of time for fans to get in and out of Iowa City should they chose to come to town just for the wrestling practice.   
If you have never been to a practice like this, I highly recommend it.  It is great for the fans to get a good look at the Hawkeye Wrestling Club and the Iowa Wrestling program.  
Wrestlers and coaches from the program were taking pictures, signing autographs, and talking with fans last Saturday. Iowa Wrestling is always very accessible to meet with fans.
It is great to be an Iowa Wrestling fan.
Go Hawks!