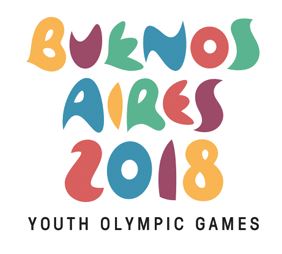 Elite recruit Robert Howard of Cranford, New Jersey will represent Team USA at the Summer Youth Olympic Games Buenos Aires 2018.  Howard, who competes for national powerhouse Bergen Catholic, was ranked number one at 120 lbs. this past season and is already ranked number one at 126 lbs. for the upcoming season. Howard will compete at 55 kg/121 lbs. in the Youth Olympics.   
Howard has represented Team USA at the Cadet World Freestyle Championships the last two years and placed ninth this year.  He won a New Jersey state title this season at 120 and placed second at 113 as a freshman.
Iowa Wrestling Assistant Coach Ryan Morningstar had in in-house visit with Howard on September 24.
Competition will take place on Sunday, October 14.  Round 1 will begin at 8 AM CST and Round II including consolations and finals is at 3 PM CST.
Round 1: 8 AM CST
Match 1: Robert Howard (USA) vs Hayato Fujita (Japan) Mat B
Match 2: Robert Howard (USA) vs Vladyslav Ostapenko (Ukraine) Mat B
Round 2: 3 PM CST
Consolations and Finals
You can watch the wrestling at:
https://www.olympicchannel.com/en/youth-olympic-games-2018/
From USA Wrestling:
55 kg/121 lbs. – Robert Howard, Cranford, N.J.
Ninth in 2018 UWW Cadet World Championships… 2017 and 2018 UWW Cadet World Team Trials champion… 2017 UWW Cadet World Team member… 2015 and 2016 New Jersey Schoolboy Duals Team member… Third in 2015 Northeast Schoolboy Regionals… Will be a junior at Bergen Catholic High School in the fall… 2018 New Jersey state high school champion at 120 pounds as a sophomore… Second in 2017 New Jersey state championships at 113 pounds… Born: March 1, 2002… Age: 16
It is great to be an Iowa Wrestling fan.
Go Hawks!