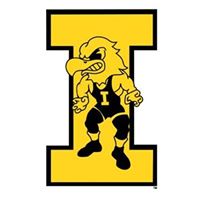 Iowa Wrestling commit Jesse Ybarra has been named as the The Open Mat (TOM) High School Wrestler of the Week. Ybarra, ranked #8 in the country from Tucson, Arizona (Sunnyside HS), won two matches over ranked wrestlers at The Agony in Ames on Saturday.   Ybarra defeated #11 Jeremiah Reno of Missouri, 5-3 and #15 Caleb Rathjen of Iowa, 3-1.
Ybarra is already a two-time state champion winning titles at 106 as a freshman and at 113 last season.  Ybarra won the Cadet Freestyle Pan American Championships Trials in Freestyle last spring at 55 kg/121 lbs. Ybarra won a Cadet freestyle national title at 120 lbs. in Fargo this summer.
Ybarra committed to the Hawks on September 27 and is a member of the Iowa Wrestling Recruiting Class of 2020.
126 lbs.: #8 Jesse Ybarra (Arizona) dec #11 Jeremiah Reno (Missouri), 5-3
126 lbs.: #8 Jesse Ybarra (Arizona) dec #15 Caleb Rathjen (Iowa), 3-1
It is great to be an Iowa Wrestling fan.
Go Hawks!