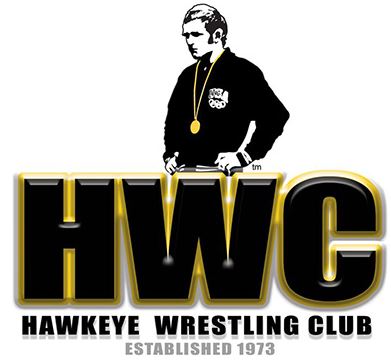 I was able to attend the end of the HWC Des Moines Golf Outing last week in Norwalk. Among the speakers was Jim Sinclair of Des Moines. I have heard from several people connected to Iowa Wrestling and the HWC about how instrumental Jim has been as a booster for the Iowa Wrestling program. Jim grew up wrestling in Albia, Iowa and graduated from the University of Iowa.  Jim is an attorney in West Des Moines.
Jim talked about a new $Million Match program that the Hawkeye Wrestling Club has available now.  I was able to get an interview with Jim for this blog and for my Iowa Wrestling Fan Podcast.
Jim Sinclair:
There is a new fundraising program that allows Iowa Wrestling fans to basically double their money.  There is a donor that has pledged to match funds up to $1 million to the Hawkeye Wrestling Club.
This is a fully tax deductible donation.  For every dollar that is given, the donor will match it up to a million dollars.  The goal is that the $1 million in new donations will turn into $ 2 million.
That sounds like a great deal to me.  When you have Iowa Wrestling fans standing up and drawing attention to the fundraising effort, my confidence goes even higher about the future of Iowa Wrestling. The donor that is matching the donations up to $1 million has chose to remain anonymous,  The that donor, Jim Sinclair, Bob Nicolls and all of those involved with raising money for the HWC and Iowa Wrestling, thank you.
I contacted HWC President Randy Novak for his thoughts on the $Million Match.
Randy Novak:
From my standpoint, guys like Jim Sinclair are a Godsend to the Hawkeye Wrestling Club.  This guy has already helped us with the facility and now he is doing anything he can to help the Hawkeye Wrestling Club general fund get to a level where we are on par with some other programs as far as the amount of dollars we have in the bank.  
We need people like that. I am really confident that we will get to where we need to be.  We are lucky to have people like that to not only help us out but to stand up and tell people what our needs are and help me pass the message to our fans to get the word out.  So it's going to make a big difference for us.   
I would like to suggest some type of a countdown for the $Million Match effort.  Maybe a logo and an updated total to the goal of one million. I will keep you up to date with any news about the fundraising of the HWC.
I will release my next Iowa Wrestling Fan Podcast on Monday with an interview with Jim Sinclair that goes into more depth about the $Million Match program. 
I am really looking forward to the first time that I walk into the Greatest Wrestling Training Facility…in the World.
The HWC is an integral part of the success of Iowa Wrestling.  Do you want to be a part of helping Iowa Wrestling win? Contribute to the HWC.
To join the Inner Circle of the Hawkeye Wrestling Club:  https://www.hawkeyewrestlingclub.com/inner-circle/
For information on donating to the Hawkeye Wrestling Club in the $Million Match, please contact HWC President Randy Novak at:
      randynovak@hawkeyewrestlingclub.com
It is great to be an Iowa Wrestling fan.
Go Hawks!