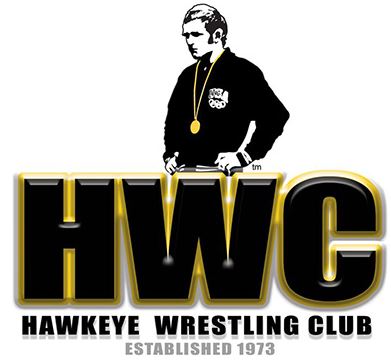 Forrest Molinari (65 kg) and Kayla Miracle (62 kg) of the Hawkeye Wrestling Club will be representing Team USA at the U23 World Championships in Bucharest, Romania.  Molinari and Miracle will compete beginning with Qualification Rounds on Thursday at 2:30 AM and the finals for their weights are scheduled for 10 AM on Friday. All times listed are CST.
Former Iowa NCAA National Champion Terry Steiner is the National Women's Freestyle Head Coach.
From a recent article from USA Wrestling written by Taylor Miller:
Fresh off an impressive Senior Worlds debut, Molinari continues her quest for a World medal, travelling to the U23 World Championships.
Molinari has had a breakout year this season, finishing second at the U.S. Open and following up that performance with a gold medal at the Pan American Championships. Weeks later, Molinari knocked off U.S. Open champion Julia Salata in Final X at Lehigh, two matches to none, for a bid to the 2018 Senior World Championships in Budapest, Hungary.
In Budapest, Molinari fell just shy of winning a World bronze medal, taking fifth in the World at 65 kg/143 lbs. in her first Senior World outing.
Her trip to Bucharest will mark Molinari's second-straight U23 Worlds.
Also heading to the U23 World Championships for the second-consecutive year is USA star Kayla Miracle. Overall, the Kentucky resident is making her seventh trip to an age-group World Championships.
A four-time WCWA champion for Campbellsville, Miracle is a 2012 Cadet World silver medalist, 2014 and 2016 Junior World bronze medalist, and last year, she was fifth at the U23 World Championships.
This year, she moved up to 62 kg from 58 kg and has made a huge impact. She won her second U.S. Open title in April to earn a spot in Final X. She fell short of making the Senior World Team, losing to eventual 2018 World bronze medalist Mallory Velte, two matches to one.
Next week, Miracle looks to improve on last year's fifth-place finish.
Both Molinari and Miracle recently signed with the Hawkeye Wrestling Club in Iowa City, Iowa, as their Regional Training Center.
Entire article for U23 Women's World Championships preview:
https://www.teamusa.org/USA-Wrestling/Features/2018/November/09/U23-Womens-Freestyle-Preview
You can watch all of the action live on TrackWrestling.com.  USA Wrestling will be covering all of the action on Twitter @USAWrestling.
I will provide updates on Facebook, Twitter, and HawkeyeReport.com and will have a follow-up blog.
Facebook at https://www.facebook.com/IowaWrestlingFan/
Twitter at https://twitter.com/iawrestlingfan
It is great to be an Iowa Wrestling fan.
Go Hawks!
2018 U23 WORLD CHAMPIONSHIPS
at Bucharest, Romania.
Thursday, Nov. 15
2:30 a.m. – Qualification rounds (WFS 53 kg, 57 kg, 62 kg, 65 kg, 72 kg)
9:15 a.m. – Semifinals (WFS 53 kg, 57 kg, 62 kg, 65 kg, 72 kg)
Friday, Nov. 16
2:30 a.m. – Repechage (WFS 53 kg, 57 kg, 62 kg, 65 kg, 72 kg)
10 a.m. – Finals (WFS 53 kg, 57 kg, 62 kg, 65 kg, 72 kg)
*****All times listed are Central Standard Time (CST).
U.S. women's freestyle roster
50 kg: Cody Pfau (Brush, Colo./Titan Mercury WC)
53 kg: Charlotte Fowler (Katy, Texas/Campbellsville)
55 kg: Dominique Parrish (Scotts Valley, Calif./Sunkist Kids)
57 kg: Becka Leathers (Choctaw, Okla./Titan Mercury WC/ Tarheel WC)
59 kg: Abigail Nette (Saint Rose, La./Lion WC)
62 kg: Kayla Miracle (Campbellsville, Ky./Sunkist Kids/Hawkeye WC)
65 kg: Forrest Molinari (Benicia, Calif./Titan Mercury WC/Hawkeye WC)
68 kg: Alexandria Glaude (West Sacramento, Calif./Titan Mercury WC/Bearcat WC)
72 kg: Rachel Watters (Ankeny, Iowa/Aries WC)
76 kg: Korinahe Bullock (Cahokia, Ill./Bearcat WC)
Coach – Kristie Davis, Franklin Springs, Ga.
National Women's Freestyle Head Coach.– Terry Steiner