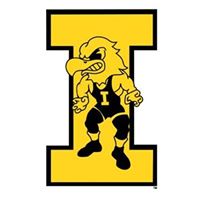 The Freestyle season is upon us.  There will be quite a bit of competition for the Hawkeye Wrestling Club, Iowa wrestling, and committed recruits coming up.  I went through the national and international freestyle schedule to organize the competitions.
The first real big weekend will be the U.S. Open in Las Vegas on April 25-27.  This is the biggest competition of the year for the HWC. We will also have Iowa wrestlers competing in the UWW Junior National Championships and incoming recruits competing the same weekend in Vegas.  I will have a preview coming up to get us ready to go.
I will do my best to keep you up to date with who is competing where and when and how they did for the HWC, Iowa Wrestling, and incoming recruits..
U.S. Open: Senior Nationals – Mens and Women Las Vegas, NV  April 25-27
UWW Junior National Championships (Age:18-20)  Las Vegas, NV April 26-27
UWW Junior World Team Trials Raleigh, NC  May 17-18
Senior Mens and Womens World Team Trials  Raleigh, NC May 18-19
UWW Cadet Nationals/WTT  Akron, OH June 2-3
U23 Nationals/WTT (Age:19-23)  Akron, OH June 2-3
Final X Senior World Team Trials  Piscataway, NJ June 8
Men's Freestyle: 65kg, 79kg, 86kg, 92kg, 125kg
Women's Freestyle: 50kg, 57kg, 65kg, 68kg, 72kg
Final X Senior World Team Trials  Lincoln, NE June 15
Men's Freestyle: 57kg, 61kg, 70kg, 74kg, 97kg
Women's Freestyle: 53kg, 55kg, 59kg, 62kg, 76kg
16U/Cadet National Duals  Spokane, WA June 14-15
Junior National Duals  Tulsa, OK June 21-22
16U/Cadet Nationals  Fargo, ND July 13-15
Junior Nationals Fargo, ND  July 14-16
Cadet World Championships  Sofia, Bulgaria July 29-August 4
Junior World Championships  Tallinn, Estonia August 12-18
Senior World Freestyle Championships  Astana, Kazakhstan August 14-22
U23 World Championships  Budapest, Hungary October 28-November 3  
It is great to be an Iowa Wrestling fan.
Go Hawks!