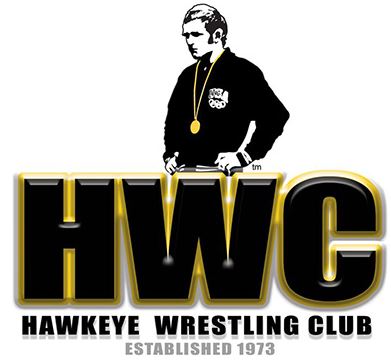 Hawkeye Wrestling Club members Forrest Molinari and Alli Ragan both won their match at the Hollywood Wrestles Bollywood dual meet at the Wiltern Theatre in Los Angeles. A select team of women wrestlers from the United States faced off against India and Mexico.
The dual meet was part of the Beat the Streets 5th Annual Benefit and International competition.  This is a yearly fundraiser for the LA-based Beat the Streets program.
Molinari pinned Navjot Kaur in 2:53 at 65 kg.  Molinari made her first Senior World Team last year and placed 5th at the 2018 World Freestyle Championships.  She also competed in the 2018 U23 World Freestyle Championships. Molinari is currently ranked #2 in the World at 65 kg.
Ragan had the move of the night in a 9-1 decision over Sarita.  Ragan hit a great 5-point throw that was shown on a TrackWrestling video that has went viral.  You can see the video on TrackWrestling and I have it posted on my Facebook and Twitter account. Ragan has made an impressive six straight World Teams and is a two-time World Silver medalist. Due to injury this was Ragan's first competition since making the 2018 World Team last summer.
The next competition for Molinari, Ragan and the entire HWC will be the U.S. Open in Las Vegas on April 25-27.
Hollywood Wrestles Bollywood results:
50 kg: Whitney Conder (USA) pin Sheetal Tomar (IND), 4:16
53 kg: Sarah Hildebrandt (USA) TF Mariana Diaz Munoz (MEX), 10-0
55 kg: Jacarra Winchester (USA) dec. Pinki (IND), 7-0
57 kg: Pooja Dhanda (IND) dec. Jenna Burkert (USA), 4-2
59 kg: Alli Ragan (USA) dec. Sarita (IND), 9-1
62 kg: Mallory Velte (USA) dec. Sakshi Malik (IND), 8-4
65 kg: Forrest Molinari (USA) pin Navjot Kaur (IND), 2:53
68 kg: Tamyra Mensah-Stock (USA) TF Maria Garcia Bautista (MEX), 10-0
72 kg: Kiran (IND) dec. Rachel Watters (USA), 3-2
76 kg: Adeline Gray (USA) pin Sudesh (IND), 1:52  
It is great to be an Iowa Wrestling fan.
Go Hawks!