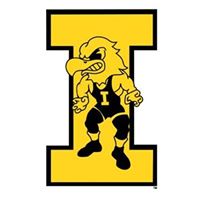 The University of Iowa will be well represented at U23 Freestyle Nationals this weekend. This tournament will also serve as the U23 World Team Trials. The winner of this tournament will represent Team USA at the U23 World Championships in Budapest, Hungary on October 28-November 3.  
All of the action will take place Saturday and Sunday in the Louis and Freda Stile Athletic House on the campus of the University of Akron in Akron, Ohio.
FloWrestling will live steam all of the wrestling.
I will keep you posted for results on Facebook, Twitter, Hawkeye Report, and nineteen84.club.
Iowa wrestlers competing:
Aaron Cashman – 57 kg
Carter Happel – 65 kg
Justin Stickley – 65 kg
Aaron Meyer – 65 kg
Vince Turk – 70 kg
Zach Axmear – 70 kg
Myles Wilson – 86 kg
Sam Cook – 97 kg
Steven Holloway – 97 kg
Anthony Cassioppi – 125 kg
Jeremiah Moody is registered at 74 kg but will probably not compete.
U23 Nationals/WTT Schedule:
Saturday, June 1
Session 1
Prelims and Consolations
8:30 AM – 12:30 AM
Session II
Prelims and Consolations
3 PM – 8 PM
Sunday, June 2
Session III
Quarterfinals, Semifinals, Consolations, all medal matches, and Best of 3 Finals
8:30 AM – 2 PM
*****All times listed are CST.
It is great to be an Iowa Wrestling fan.
Go Hawks!