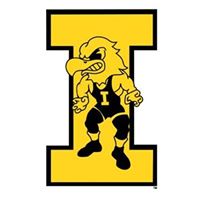 The Hawkeye Wrestling Club will hold their annual banquet at the Kirkwood Conference Center (The Hotel) in Cedar Rapids, IA on Friday, May 31. The doors open at 6 PM followed by appetizers and a silent auction. Iowa Head Coach Tom Brands and HWC coach Mark Perry will be the guest speakers.
There will be former Iowa Wrestling greats at the banquet this year.  What a great idea. This will provide a great opportunity to see some of our past greats of Iowa Wrestling.  I am sure there will be a lot of photo opportunities for fans as well.
Iowa Wrestling greats that will be at the HWC Banquet:
Chuck Yagla
Bruce Kinseth
Barry Davis
Jesse Whitmer
Brad Penrith
Dan Holm
Greg Stevens
Mike McGivern
Randy Lewis
Bill Mitchell
Jed Brown
Scott Trizzino
Mark Trizzino
Dean Phinney
Butch Devine
Mark Mysnyk
Doug Davis
Pat Greene
*****I will continue to update this list as more former Hawks are announced.
For reservations to the banquet, please go to www.hawkeyewrestlingclub.com
If you would like to contribute to the Silent Auction, please contact HWC President Randy Novak:
randynovak@hawkeyewrestlingclub.com
It is great to be an Iowa Wrestling fan.
Go Hawks!