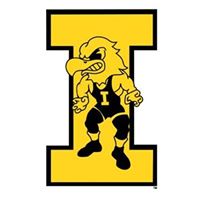 FloWrestling released their new high school rankings.  The incoming Recruiting Class of 2019 is not included in the rankings.  Iowa Wrestling recruits are well represented. Patrick Kennedy is ranked #1 at 170 lbs.  In the Flo P4P (Pound For Pound) Ranking, Kennedy is ranked #12.
Jesse Ybarra (#3 at 120 lb.), Gabe Christenson (#7 at 195 lbs.), and Ryan Sokol (#3 at 138 lbs.) climbed up the rankings. Cullen Schriever is #10 at 126 lbs.
In winning the Cadet World Team Trials, Sokol will represent Team USA at the UWW Cadet World Championships in Sofia, Bulgaria on July 29-August 4.  The next event for recruits will be Junior Duals in Tulsa, OK on June 21-22 and Cadet/Junior Nationals in Fargo, ND on July 13-16.
Recruiting Class of 2020 – Flo Ranking
Patrick Kennedy – Kasson-Mantorville, MN 170 – #1
Cullan Schriever – Mason City, Iowa 126 lbs. – #10
Colby Schriever – Mason City, Iowa 138 lbs.
Jesse Ybarra – Tucson, AZ (Sunnyside HS) 120 lbs. – #3
Gabe Christenson – Runnells, Iowa (Southeast Polk HS) 195 lbs. – #7
Recruiting Class of 2021
Ryan Sokol – Grover Heights, MN (Simley HS) 138 lbs. – #3
It is great to be an Iowa Wrestling fan.
Go Hawks!