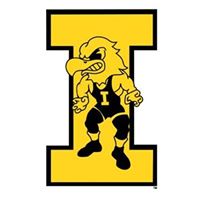 Iowa Wrestling great Eric Juergens has been named to the Class of 2019 Iowa Athletics Hall of Fame.  Juergens was a two-time NCAA National champion winning titles at 133 lbs. in 2000 and 2001. He was also a four-time All-American from 1998-2001 and placed third at 118 lbs. in 1998 and 1999.  Juergens was named as the 2001 Big Ten Wrestler of the Year and was a two-time Big Ten champion. Juergens wrestled for Jimmy Zalesky and was a member of the University of Iowa 1998,1999, and 2000 NCAA National Championship teams.
Juergens is from Maquoketa, Iowa and is one of the greatest wrestlers in Iowa high school wrestling history.  He was 144-0 with 100 pins while becoming a rare four-time undefeated state champion from 1993-1996.
The University of Iowa Athletics Hall of Fame ceremony is Friday, August 30 at 6:30 PM at the Grand Coral Ballroom at the Coralville Marriott Hotel and Convention Center.
Congratulations to Eric Juergens for the much deserved honor.
It is great to be an Iowa Wrestling fan.
Go Hawks!