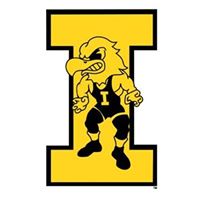 The Hawkeye Wrestling Club has upcoming events planned for the next several months. These events are very important for the fundraising portion of the HWC. With the increased travel of an upcoming Olympic year and a growing number of wrestlers, fundraising has never been more important to the HWC.
These events also provide a great opportunity for Iowa Wrestling fans and supporters to meet and interact with the Iowa coaching staff and HWC wrestlers.  
There has been a definite increase in support from the HWC members the last three years. I look for that momentum to continue this year. With the lineup looking great for next season, Iowa Wrestling fans are excited.  
Riverside Golf Outing
Monday, July 1 at Riverside Casino and Golf Resort
Riverside, Iowa
Okoboji Golf Outing
Friday, August 2 at Emerald Hills Golf Club
Arnolds Park, Iowa
Des Moines Golf Outing
Thursday, September 26 at Echo Valley Country Club
Norwalk, Iowa
2019 Trap Shoot
Saturday, October 5 at Highland Hideaway
Riverside, Iowa
For more information and to make reservations:
https://www.hawkeyewrestlingclub.com/events/
It is great to be an Iowa Wrestling fan.
Go Hawks!