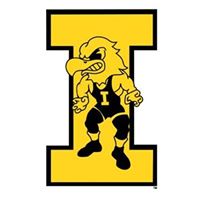 The 21st Annual Hawkeye Wrestling Golf Outing will be on Monday, August 5 at Glynns Creek Golf Course in Long Grove, Iowa.  Registration begins at 11:30 AM followed by a shotgun start at 12:30 PM.  
Entry fee is $95 per person.  There will be a cookout following the round of golf.  The dinner only is $15 per person.  
All profits from this event support University of Iowa Wrestling. 
A Hole In One on #11 will receive a free 2-year lease on a 2019 Lincoln MKC sponsored by Strieter Motors.
For questions about the outing, please contact:
John Jorgensen 563-355-9777

Bill Barrett 563-940-2873

Larry Jurkens 563-340-3531

Mike Weindruch 309-292-1577

Thom Cornelis 309-781-9354
It is great to be an Iowa Wrestling fan.
Go Hawks!