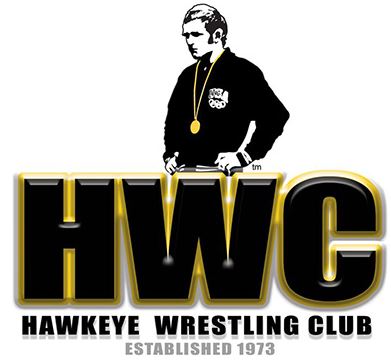 The Hawkeye Wrestling Club Riverside Golf Outing was a success.  It was a great day for golf and it is always a great day to talk about Iowa Wrestling.  Blue Top Ridge Golf at the Riverside Casino and Golf Resort in Riverside, Iowa is always a great environment to talk Iowa Wrestling.  
HWC President Randy Novak:
"Another fantastic turnout for the HWC Riverside Golf Outing!  Lots of familiar faces and our HWC men and women athletes were in full force today in appreciation of our supporters. The hot and humid weather didn't seem to bother anyone.  
Coach Brands as usual started the day off with a pep talk and thanked the many alumni in attendance.
This is the first of three golf outings.  Next up is the Okoboji Golf Outing on Friday, August 2."
These events provide a great opportunity for Iowa Wrestling fans and supporters to meet and interact with the Iowa coaching staff and HWC wrestlers.  
There has been a definite increase in support from the HWC members the last three years.  I look for that momentum to continue this year. With the lineup looking great for next season, Iowa Wrestling fans are excited.  
Upcoming HWC events:
Okoboji Golf Outing
Friday, August 2 at Emerald Hills Golf Club 
Arnolds Park, Iowa
Des Moines Golf Outing
Thursday, September 26 at Echo Valley Country Club
Norwalk, Iowa 
2019 Trap Shoot
Saturday, October 5 at Highland Hideaway
Riverside, Iowa
For more information and to make reservations:
https://www.hawkeyewrestlingclub.com/events/
It is great to be an Iowa Wrestling fan.
Go Hawks!