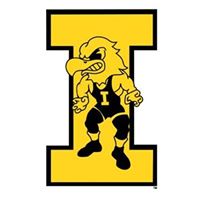 The biggest wrestling tournament in the world will be taking place in Fargo, North Dakota once again.  The Fargodome will be the setting for the 2019 U.S. Marine Corps/USAW Junior National Championships. It is a part of summer to look forward to Cadet and Junior Nationals. Fargo is a proving ground for recruits to bring their name to the wrestling world as our next collegiate and International wrestling stars.
Committed Iowa Wrestling recruits will be competing in the Junior Freestyle division.  Abe Assad of Illinois (182), Patrick Kennedy of Minnesota (170), Zach Glazier of Minnesota (182) and Gabe Christenson of Iowa (220).  Christenson will also be competing in Greco-Roman. Assad and Glazier are in the Iowa Wrestling Recruiting Class of 2019 and Kennedy and Christenson are in the Class of 2020.
Iowa Assistant Wrestling Coach Ryan Morningstar is the head coach for Cadet and Junior Freestyle for Team Iowa.
All of the action from Fargo will be live streamed on FloWrestling.
I will keep you posted on results.
Junior Freestyle
Abe Assad  Illinois 182 lbs.
Patrick Kennedy  Minnesota 170 lbs.
Zach Glazier  Minnesota 182 lbs.
Gabe Christenson  Iowa 220 lbs. (Also competing in Greco-Roman) 
Junior Freestyle schedule:
Sunday, July 12
Session I – Prelims and Consolations  9AM – 1 PM
Session II – Prelims and Consolations  4:30 PM – 8:30 PM
Monday, July 13
Session III – Quarterfinals and Consolations  9AM – 12:30 PM
Session IV – Semifinals, Consolations, and Consolation Semifinals  5 PM – 8:30 PM
Tuesday, July 14
Session V – Consolation Semifinals (If needed)  9AM – 10 AM
Session VI – Finals, Medal Matches and Awards  1 PM – 4 PM  
*****All times listed are CST.
It is great to be an Iowa Wrestling fan.
Go Hawks!