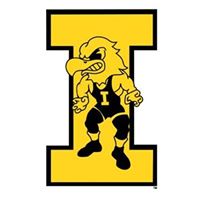 FloWrestling and The Open Mat (TOM) just released new high school rankings.  Results from Fargo have shook up the rankings. Incoming Iowa Wrestling recruits are looking good in the new rankings.  Patrick Kennedy is ranked #1 at 170 lbs. by both Flo and TOM. Kennedy put on a display in winning a Junior National title at 170 in Fargo recently. 
Jesse Ybarra is ranked #2 at 120 for Flo and #8 at 126 by TOM.  Ryan Sokol at 138 is ranked #3 by Flo and #4 by TOM.  Cullan Schriever is ranked #9 at 120 by TOM. At 220 lbs. Gabe Christenson is ranked #9 by Flo and #8 by TOM.
I look for a healthy Cullan Schriever to climb in the rankings this coming season.  Ybarra, Sokol, and Christenson have really climbed up the national rankings over the last two months.  Much deserved recognition.
Iowa has a great group of recruits on the way and there is more recruiting to be done.
Recruiting Class of 2020
Patrick Kennedy – Kasson-Mantorville, MN  – #1 at 170 lbs. for Flo and TOM
Jesse Ybarra – Tucson, AZ (Sunnyside HS) – #2 at 120 lbs. for Flo, #8 at 126 lbs. for TOM
Cullan Schriever – Mason City, Iowa – #9 at 120 lbs. for TOM
Gabe Christenson – Runnells, IA (SE Polk HS)  – #9 at 220 lbs. for Flo and #8 for TOM
Recruiting Class of 2021
Ryan Sokol – Grover Heights, MN (Simley HS) – #3 at 138 lbs. by Flo, #4 for TOM
It is great to be an Iowa Wrestling fan.
Go Hawks!