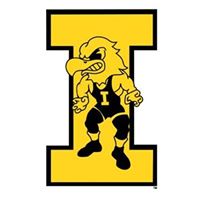 We have a new starting date for the recruiting season.  The starting date is when things get very interesting in the recruiting world as college wrestling coaches make their pitch to recruits to lock down a verbal commitment. This will be just a verbal commitment for soon to be high school juniors in the Class of 2021 as a National Letter of Intent will not be signed until November of 2020.  
However make no mistake about it.  A verbal commitment is huge. With recruiting being the life of any and all college wrestling programs, it is easy to see why us fans take such an interest.  
New rules were passed on May 1, 2019 to move the start date of recruiting for Juniors in the Recruiting Class of 2021 to August 1, 2019.  This is a change from September 1 of the past several years for the recruitment of high school Juniors.
There is a twist to the new start date.  Due to the NWCA (National Wrestling Coaches Association) Convention, there will be a dead period from July 29-August 4.  From my understanding during the dead period college coaches cannot contact recruits. With that in mind, the new and improved starting date of recruiting for Juniors in the Class of 2021 will be Monday, August 5.  
From ncsasports.org with the updated starting date of August 5:
Division I Men's Wrestling NCAA Recruiting Rules
Any time: Athletes can receive recruiting materials from college coaches, such as questionnaires, camp brochures, nonathletic institutional publications and NCAA educational materials published by the NCAA.
June 15 after sophmore year: Coaches can make calls and send athletes all forms of private electronic correspondence, including text messages, instant messages, direct messages and emails, as well as all recruiting materials. Coaches can also call athletes at this point.
August 5 before junior year: Athletes can begin taking unofficial visits and official visits to schools.
August 5 before junior year: The NCAA recruiting rules allow coaches to conduct off-campus contact with athletes at their residence or school.
Monday, August 5, 2019 will be the new date for the start of recruiting for high school Juniors in the recruiting class of 2021.
It is great to be an Iowa Wrestling fan.
Go Hawks!