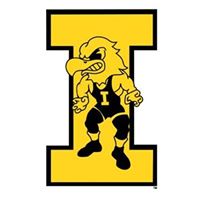 It was announced that the Iowa-Iowa State dual meet will be in Ames on Sunday, November 24 at 2 PM.  Hilton Coliseum will be the host of what is always an entertaining dual meet in the storied rivalry of Iowa-Iowa State wrestling.  Iowa defeated Iowa State in Carver Hawkeye Arena last year, 19-18. I am sure we can expect a large crowd for this dual meet.
This dual meet will be included in the Iowa Corn Cy-Hawk Series.
The Iowa-Iowa State dual meet will be live on FloWrestling.
To order tickets for the Iowa-Iowa State Wrestling Dual Meet:
https://cyclones.com/sports/2017/7/12/wrestling-tickets-second-level.aspx?id=632#wrsingletickets
It is great to be an Iowa Wrestling fan.
Go Hawks!