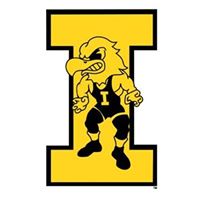 When the calendar turns to August, you have to be thinking about the Iowa Wrestling schedule coming out soon.  I have had Iowa Wrestling fans contacting me for two months asking about the 2019-2020 schedule. Usually it is somewhere around August 10 that the University of Iowa releases the upcoming wrestling schedule.  
I inquired about the wrestling schedule.  I was told by the University that the Big Ten is working on the schedule for winter sports and TV time on the Big Ten Network.  I was given an estimate that the wrestling schedule may not be released until September.
In May Iowa released a list of several home opponents for the upcoming season and that does help take the edge off.   We do know Iowa Wrestling will host Penn State, Oklahoma State, Ohio State, Minnesota and Nebraska. That group should match up with any home schedule in the history of Iowa Wrestling. 
There is so much anticipation about the upcoming season.  I am here to tell you, Iowa wrestling fans were ready for the season to start yesterday.
The Iowa Wrestling schedule will be out soon enough and I know we all can't wait.  
I will keep you posted.
It is great to be an Iowa Wrestling fan.
Go Hawks!