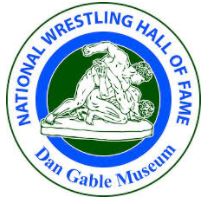 Daryl Weber and Alli Ragan have been selected to the 2020 Class for induction into the Glen Brand Hall of Fame.   The Glen Brand HOF is a part of the Dan Gable Museum for the National Wrestling Hall of Fame.
Weber was an NCAA National champion at 167 lbs. in 1996 for Dan Gable and the Iowa Hawkeyes.  Weber was a four-year starter and a three-time All-American. In addition to his title, Weber placed 6th at 142 in 1994 and sixth at 158 in 1994.  Weber was a member of three NCAA national championship teams and four Big Ten championship teams as an Iowa Hawkeye.  He was also a Big Ten champion in 1996. Weber, from Waterloo, Iowa was a two-time state champion for Don Bosco High School at 145 lbs. in 1991 and 135 lbs. in 1990.  He also placed third in 1989.  
Weber was named National Assistant Coach of the Year in 2001 at Christiansburg High School in Virginia.  As a head coach at Christiansburg, Weber won nine straight Virginia state titles (2007-2015).
Ragan is a member of the Hawkeye Wrestling Club.  She recently made her seventh straight World Team on the Senior level.  Ragan was a World Silver medalist at 59kg in 2015 and 2017. Originally from Carbondale, IL, Ragan was two-time WCWA National champion at King College (2013, 2014) and a four-time All American. She was also a two-time World Junior Bronze medalist (2011, 2012) and a University World Games Silver medalist in 2013. 
Ragan will be representing Team USA at 59kg at the Senior World Freestyle Championships in Nur-Sultan, Kazakhstan on August 14-22.  Ragan is the first woman wrestler to be inducted into the Glen Brand Hall of Fame.
The Class of 2020 will be inducted in the Glen Brand Hall of Fame on Friday, June 19, 2020 at the Dan Gable Museum in Waterloo, Iowa.
Congratulations to Daryl Weber and Alli Ragan for being named to the Glen Brand Hall of Fame.
It is great to be an Iowa Wrestling fan.
Go Hawks!