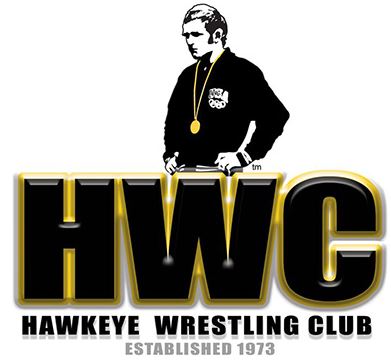 The end of the 2019 World Championships marked the beginning of the push for the 2020 Olympics in Tokyo, Japan.  Members of the Hawkeye Wrestling Club will be in contention for a spot on the 2020 Olympic team.
Thomas Gilman and Spencer Lee will be in the hunt at 57kg.  Gilman captured a World Silver in 2017 and placed fifth in 2018.  I believe that Gilman is being forgotten as an Olympic hopeful by too many fans out there.  After placing second on the World team this year, I look for a new and improved Thomas Gilman for the 2020 Olympic Trials. With all of the talk about  Fix, Lee, and Suriano at 57kg, let's not forget about Gilman.
Spencer Lee will be pulling double duty for the upcoming season.  Lee will be competing for Iowa while preparing for the Olympic Trials.  I can only speculate that this may mean that Lee travels overseas for International competitions during the regular season.  One thing to remember is that Spencer Lee, a 3-time World Champion, is a freestyle wrestler who also wrestles folkstyle. With the Olympic Trials being held two weeks after the NCAA National Championships, Lee should be in great shape. 
Sammy Brooks will be competing at 86kg.  Cory Clark and Brandon Sorensen will have to adjust to a new Olympic weight.  Clark will either go 57kg/65kg and Sorensen will be at 65kg/74kg.
The huge adjustment of going from the weight classes at the World Championships compared to the Olympics is the loss of weight classes.  It pains me to say that there are only six Olympic weights. We have to get back to ten weights in the Olympics. It is an absolute must.  
The reduction of weights will mean that Forrest Molinari will probably go to 62kg. Kayla Miracle just competed at the World Championships for Team USA at 62kg so that will be a battle of teammates.  Alli Ragan and Michaela Beck both competed at 59kg this past season. I would think that they would both go to 57kg, the nearest Olympic weight. It is very likely that the HWC has a member on the Olympic team at both 57kg and 62kg.  
Men's Olympic Freestyle
57kg
65kg
74kg
86kg
97kg
125kg
Women's Olympic Freestyle
50kg
53kg
57kg
62kg
68kg
76kg  
The 2020 Olympic push has officially began for the HWC.  The Olympic Trials are at Penn State on April 4-5. The 2020 Olympics in Tokyo, Japan begin on July 24. I look for the HWC to be well represented at the Olympics for Team USA.
It is great to be an Iowa Wrestling fan.
Go Hawks!