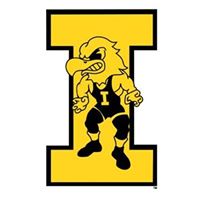 The Big Ten has released the wrestling schedule for the upcoming season.  From all of the research that I have done, this is the best home schedule for highly ranked teams and rivals in the history of Iowa Wrestling.  I am expecting Carver-Hawkeye Arena to be filled and rockin this winter.
Home dates with Big Ten rivals Wisconsin, Nebraska, Ohio State, Penn State, Minnesota and then add in Oklahoma State.  You really cannot ask for more. 
The full schedule for Iowa Wrestling is slated to be released later this week.
Iowa Wrestling Big Ten schedule:
Sunday, December 1 – Wisconsin
Friday, Jan 10 – at Indiana
Sunday, Jan 12 – at Purdue
Saturday, January 18 – Nebraska
Friday, January 24 – Ohio State
Friday, January 31 – Penn State
Sunday, Feb 2 – at Michigan State
Saturday, Feb 8 – at Michigan
Saturday, Feb 15 – Minnesota
Saturday, Feb 22 – Oklahoma State
To order your season tickets for Iowa Wrestling: 
https://ev9.evenue.net/cgi-bin/ncommerce3/SEGetEventList?groupCode=WSEA&linkID=uiowa&shopperContext=&caller=&appCode=
It is great to be an Iowa Wrestling fan.
Go Hawks!