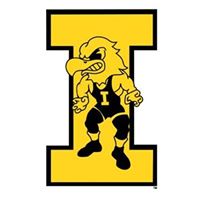 Registration is now open for the 2019 Iowa Wrestling Coaches Clinic on Saturday, October 12. This is a long standing tradition that will bring in coaches from the high school, junior high, club, and junior college ranks. A ticket to the Iowa-Penn State football game will be included in the cost of the clinic.
The clinic will include:
Meal before practice
Reserved seat for practice
Post practice discussion with coaches
Ticket to the Iowa-Penn State football game
The schedule for the clinic will be released after a kickoff time is announced for the football game. 
Registration for the clinic is available now at:  http://www.iowawrestlingcamps.com/
It is great to be an Iowa Wrestling fan.
Go Hawks!