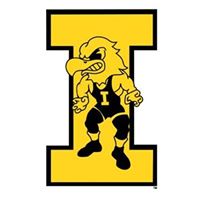 Anticipation for the upcoming season and support for Iowa Wrestling is running on all cylinders this Fall.  There are events planned for the Hawkeye Wrestling Club, Iowa Wrestling and HWC practices opened to the public, and a one of a kind high school event in Carver Hawkeye Arena.
I have updated all of the events.  Who's #1 by FloWrestling will be an event you will not want to miss on October 5.  The best high school wrestlers in the country will be competing in a dual meet. There will be two Iowa commits competing and many additional future stars of our sport of wrestling.  Tickets are on sale through the University of Iowa Ticket Office.
The Hawks begin the 2020 season with a home meet against Tennessee-Chattanooga on Sunday, November 17.  This year we have the best home schedule in the history of Iowa Wrestling. Iowa Wrestling season tickets are now on sale.
There is a lot to be excited about for Iowa Wrestling fans.  What a great start to what looks to be a great year of Iowa Wrestling.
Upcoming events:
September 26 – HWC Des Moines Golf Outing
September 28 – Open HWC practice at 8:30 AM before home football game vs. Middle Tennessee St
September 28 – Mike Duroe Memorial Service at the Dan Gable Museum 6-9 PM
October 5 – HWC Trap Shoot in Riverside, IA – 10AM
October 5 – Who's #1 by FloWrestling at Carver Hawkeye Arena at 5 PM
October 10 – First day of practice for Iowa Wrestling
October 12 – Home football game (& Coaches Clinic) vs. Penn St.  Kickoff TBD, 
October 19 – Home football game vs. Purdue (Homecoming)  Kickoff 11 AM
November 13 – National Letter of Intent Signing Day for the Recruiting Class of 2020
November 16 – Home football game vs. Minnesota  Kickoff TBD
November 17 – Iowa Wrestling season opener at home vs. Tennessee-Chattanooga
November 23 – Home football game vs. Illinois  Kickoff TBD
It is great to be an Iowa Wrestling fan.
Go Hawks!