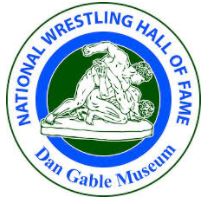 The National Wrestling Hall of Fame Gable Museum will host a celebration of life and legacy for Mike Duroe on Saturday, September 28.  Family and friends are welcomed to attend from 6 to 9 PM at the Gable Museum at 303 Jefferson St in Waterloo, Iowa.
Mike was a well known in wrestling in our state and country.  Originally from Charles City, Iowa, Duroe wrestled at Drake and had a long career as a coach at the high school, college, and International level. Mike touched many lives in his career both on and off the mat.  
Mike received the Lifetime Service to Wrestling from the Iowa Chapter of the National Wrestling Hall of Fame as well as a member of the NWCA Division III Hall of Fame and Cornell College Athletic Hall of Fame. 
Regardless of where he was coaching across the country, Mike Duroe was involved with coaching in the Hawkeye Wrestling Club for over 25 years.  He cornered some of the all-time greats for the HWC including Tom and Terry Brands in International events including the Olympics and World Championships.  Mike also served as a coach at many World Championships for Team USA.
Mike Duroe passed away on July 6, 2018 at the age of 63 following a battle with brain cancer.  He is sorely missed and takes his place in the legacy of our great sport of wrestling.