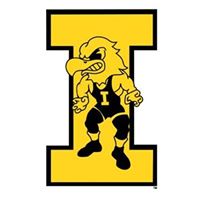 Iowa Wrestling will have practice open to the public this Saturday, October 19 at 8 AM.  Doors of the Iowa Wrestling room in the Dan Gable Complex will open at 7 AM. The bleachers will be pulled out and fans are welcomed to attend. This will be an official Iowa Wrestling practice.
There will be added excitement in the air with Homecoming at Iowa.  The Iowa football team faces Purdue with an 11 AM kickoff. Attending an Iowa Wrestling practice has been a part of the game day experience for many Iowa football fans for decades.
If you have never been to an official Iowa Wrestling practice like this before a football game, you are missing out.  I am expecting a standing room only full house of fans so you may want to get there early to get a seat.
The anticipation for the upcoming season is running high for Iowa Wrestling.  The Hawks open the 2019-2020 season at home when they face Tennessee-Chattanooga on Sunday, November 17 in Carver Hawkeye Arena.  Season tickets are now available for the best home schedule in the history of Iowa Wrestling.
It is great to be an Iowa Wrestling fan.
Go Hawks!