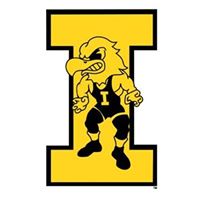 Iowa Wrestling has been on a roll out on the recruiting trail. I have been stating for several months now on my Iowa Wrestling Fan Podcast and this blog that the Iowa Wrestling Recruiting Class of 2020 is a very, very, good class. It is time for an update.
The recent additions of Brentli Reyna and Leif Schroeder have pushed the Recruiting Class of 2020 from very, very good to great. For both quantity and quality, this recruiting class has to rank right up there with the best recruiting classes in the Tom Brands era of the past thirteen years.  
Iowa received a verbal commitment from so many of the elite names in this class early that I think maybe we forget how good this class really is.  The trend in recruiting has definitely went to getting a commitment from a wrestler in their junior year. Iowa received a verbal commitment from Patrick Kennedy, Cullen and Colby Schriever, and Jesse Ybarra before they began their junior season of wrestling.  Gabe Christenson committed in March and had a real good performance at Junior Nationals this summer.
Now the Hawks have added in Leif Schroeder on October 25 and Brentli Reyna on October 29.  Schroeder is on track to win four state titles in Montana and was not on my radar for Iowa recruits until he took an official visit over Homecoming weekend on October 19. 
I do not believe there is another recruit that has shot up the recruiting rankings the way that Reyna has the last several weeks.  Reyna won the Grappler Fall Classic earlier this month where he beat two highly ranked wrestlers. But is was his performance at Super 32 that really got the attention of the entire country.  Reyna won the 145 lbs. title by defeating the #10, #5, and #1 ranked wrestler in the country. He was then named Wrestler of the Week by Adidas. Brentli Reyna is a huge addition for Iowa Wrestling.
Patrick Kennedy and Jesse Ybarra were very impressive at Who's #1.  Both won a big match and with the Iowa style of attacking and scoring against the best competition in the country.  Having two wrestlers like this both ranked #1 in the country at their weight is huge for Iowa Wrestling.
Cullan and Colby Schriever were recovering from injuries from the state tournament in February and were unable to compete in freestyle this summer. Both are back in training and I look for them to both have a big senior season.  Cullan Schriever is still an elite recruit with a ton of potential. 
National Letter of Intent Signing Day for the Recruiting Class of 2020 will be Wednesday, November 13, 2019.  
Iowa has already started in on the Recruiting Class of 2021 when they received a verbal commitment from Wyatt Henson.  That is a great start to a recruiting class.
Iowa Wrestling is still very hot on the Recruiting Trail and I am hoping for more commitments before the high school season begins.
Recruiting Class of 2020
Patrick Kennedy – Kasson-Mantorville, MN 170 lbs. 
Cullan Schriever – Mason City, Iowa 126 lbs. 
Colby Schriever – Mason City, Iowa 138 lbs. 
Jesse Ybarra – Tucson, AZ (Sunnyside HS) 120 lbs. 
Gabe Christenson – Runnells, Iowa (Southeast Polk HS) 195 lbs.
Leif Schroeder – Bozeman, Montana  138 lbs.
Bretli Reyna – Homestead, Florida (South Dade HS)
Recruiting Class of 2021
Wyatt Henson – St. Louis, Missouri  132 lbs.
It is great to be an Iowa Wrestling fan.
Go Hawks!