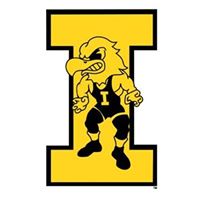 Leif Schroeder of Bozeman, Montana announced on Twitter that he will be an Iowa Hawkeye.  Last season as a junior, Schroeder was 45-0 with 37 pins, 2 tech falls, and 2 major decisions in winning a Montana 2A state title at 132 lbs.  He also won a state title as a freshman and sophomore. Schroeder will be joining a very, very good Iowa Wrestling Recruiting Class of 2020.  
National Letter of Intent Signing Day for the Recruiting Class of 2020 will be Wednesday, November 13, 2019.
Schroeder is the second commit from the great group of recruits that Iowa Wrestling hosted last weekend.  Wyatt Hensen of St. Louis, Missouri in the Class of 2021 verbally committed to the Hawks on Sunday.  
Iowa Wrestling is very hot on the Recruiting Trail and I am hoping for more commitments before the high school season begins.
Recruiting Class of 2020
Patrick Kennedy – Kasson-Mantorville, MN 170 lbs. 
Cullan Schriever – Mason City, Iowa 126 lbs. 
Colby Schriever – Mason City, Iowa 138 lbs. 
Jesse Ybarra – Tucson, AZ (Sunnyside HS) 120 lbs. 
Gabe Christenson – Runnells, Iowa (Southeast Polk HS) 195 lbs.
Leif Schroeder – Bozeman, Montana  138 lbs.
Recruiting Class of 2021
Wyatt Henson – St. Louis, Missouri  132 lbs.
It is great to be an Iowa Wrestling fan.
Go Hawks!