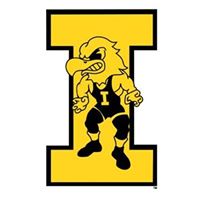 WOW!!!!  Jaydin Eierman announced on Instagram that he will transfer to the University of Iowa.  That is huge news for Iowa Wrestling fans. And I mean HUGE news. Eierman entered the Transfer Portal just yesterday and made his announcement today.
Eierman is already a three-time All American at the University of Missouri and is taking an Olympic redshirt this year. He will use his last year of eligibility for the 2020-2021 wrestling season. This will make the 2021 edition of Iowa Wrestling even better.  Eierman placed third at 141 lbs. last season.
Also a force on the International scene, Eierman will be in the hunt to make the 2020 Olympic Team at 65kg. I would think that the strong presence of the Hawkeye Wrestling Club was an influence in Eierman's decision.  
Iowa Wrestling as been been bringing in great talent by way of transfer with Pat Lugo, Austin DeSanto, Gavin Teasdale, and now Eierman. 
Jaydin Eierman
NCAA finish at 141 lbs.
2019 – 3rd
2018 – 4th
2017 – 5th
It is great to be an Iowa Wrestling fan.
Go Hawks!