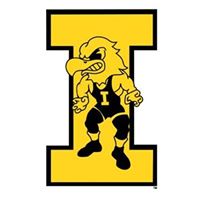 Iowa Wrestling fans are excited.  The demand for Iowa Wrestling tickets is at an all-time high right now.  It was announced on December 6 that the Iowa-Penn State dual meet on January 31 is sold out.  A school record 7,715 season tickets have been sold and season tickets are now sold out. That is impressive even for Iowa Wrestling.
Iowa drew in over 10,000 fans for the first two home dual meets this season against Tennessee-Chattanooga and Wisconsin.  Iowa has been number one in the nation for attendance for all thirteen years that Tom Brands has been the head coach. I would say fourteen in a row is a lock already. Iowa Wrestling should break all attendance records in their great history except for the 2016 season with Grapple on the Gridiron.  
With the way that Iowa has looked so far this season against four ranked teams, the atmosphere in Carver-Hawkeye Arena for the remaining dual meets will be at a fever pitch.  You do not want to miss out. I am expecting at or near sellout crowds for several of the remaining home dual meets. 
Tickets are available for Iowa's remaining home dual meets against Nebraska (Jan.18), Ohio State (Jan 24), Minnesota (Feb 15) and Oklahoma State (Feb 23).  This is the best home schedule in the history of Iowa Wrestling.  
Tickets are available at hawkeyesports.com, over the phone at 800-IA-Hawks, and at the Iowa Ticket Office in Carver-Hawkeye Arena. Iowa Wrestling tickets would make a great Christmas gift.
It is great to be an Iowa Wrestling fan.
Go Hawks!