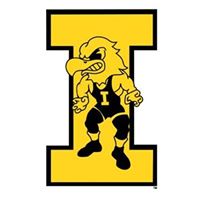 The Johnson County I-Club will host a Wrestling Luncheon on Friday, February 14 in Carver-Hawkeye Arena.  The lunch will include a highlight video, an update on the season, and the Iowa Wrestling staff with guest speaker Tom Brands.  
Doors will open at 11:30 AM and the program will begin at 12:10 PM in the Feller Club Room in Carver-Hawkeye Arena by the ticket office and Gable statue. 
Cost is $20 per person or $175 for a reserved table of 8.
Iowa will host #4 Minnesota the next night on Saturday, February 15 at 8 PM.
Iowa Wrestling is really hot right now and I am expecting a standing room only crowd for this luncheon. You may want to register soon.
To register:
https://www.foriowa.org/form/wrestling-luncheon20.php?source=iclub
It is great to be an Iowa Wrestling fan.
Go Hawks!