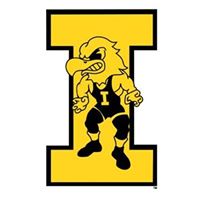 When the Iowa football team defeated USC 49-24 in the Holiday Bowl on December 27, that was great news for a lot of reasons. For all of us Iowa Hawkeye fans, it was great to see Iowa soundly defeat one of the top ten programs in the history of college football.  It was also great to see the Iowa recruits that were not rated as high coming out of high school compared to USC perform that well. Work ethic won and that is what the people of Iowa are known for. 
Reasons why the Iowa Football Holiday Bowl win was a big deal:
My first thought was how this was a great promotion for the University of Iowa.  Iowa is known as the Hawkeye State. An entire state looks good when the college associated with the state performs well on a national stage. The location of San Diego was also a benefit.  There are transplanted Iowans all across the country.  Phoenix and Arizona in general and southern California have a lot of Iowa Hawkeye support from alumni and former Iowans. This win in their new homeland is a big boost for Hawkeye pride.

The Holiday Bowl was the only football game on TV on a night when most people did not have to work the next day.  This leads to real good TV ratings and good conversation for family and friends over the holiday. The push of Social Media also heightens the good news with more people online during the holidays.

Recruiting.  If you have been reading my blog over the years, you know that I am a recruiting fanatic.  The big football win was good for recruiting for all University of Iowa sports in several ways.  National recognition in such a positive manner is always good. A good conversation starter.

Money makes the world go around. College athletics is big business.  Love it or hate it, that is the truth. Football is the cash cow at the University of Iowa for every other athletic team.  That of course includes Iowa Wrestling. What is good for Iowa Football is going to be good for the entire athletic department.  Iowa Football makes millions of dollars every year which in turn will help support Iowa Wrestling. Another reason for me to cheer for the Iowa Football team.

Of all the times I talked to Dan Gable over the years, a majority of the time was spent talking about business.   I always wanted to know about the money part of how the University of Iowa and big college sports operates.  Gable told me many times about the importance of the Iowa Football Rose Bowl teams. It was huge for fundraising for the University of Iowa when they would get to a Rose Bowl.  He also mentioned how if you look at the development around the University of Iowa campus, you can see a definite trend that is parallel to the Rose Bowl years of 1982, 1986, and 1991.  It was after those Rose Bowl appearances that fundraising was off the charts. This Holiday Bowl win will be a big advantage on the University of Iowa I-Club fundraising tour this spring and summer.  That of course will help all of the sports teams at Iowa. The I-Club circuit is a huge influence of the donations brought in by boosters and is a sizable amount of the yearly income for Iowa athletics.

Iowa does not have the metropolitan base or old money to draw from for support in the athletic department.  Iowa is known for farming, not for having a major U.S. city that produces plenty of affluent donors for "State U."  When you look at the states the other colleges in the Big Ten are from, they have at times millions more people to draw support from.   Iowa needs to generate money a different way to compete with the other colleges that have much more wealth to draw upon for support. There are those that cuss the salary of Kirk Ferentz every season when we lose a game or two.  Iowa has had two head football coaches since 1978 in Hayden Fry and Kirk Ferentz. If money was not being made, that stat of two coaches over forty plus years would not be there. Kirk Ferentz makes the University of Iowa money. Plain and simple. Another reason that I like him.

That nationally televised bowl win against a blue blood of college football will also help keep the big donors happy.  Even though most but not all of the biggest donors to the University of Iowa will never donate $1 to the wrestling program, they still influence the program.  I am talking about the people that have their names on buildings and a wing at the University of Iowa Hospital. The people and families that donated millions of dollars.  Indirectly their donations helps the Iowa Wrestling program. Keeping them happy with a big bowl win like the Holiday Bowl can only help the cause.

Teamwork.  I have went over how Iowa Wrestling is a benefactor from a big bowl win like that from the football team.  Iowa Wrestling will have really big home dual meets on January 18, 24, and 31 against Big Ten rivals that are very, very well known football schools (Nebraska, Ohio St, Penn St). There is a real good chance there will be Iowa Football recruits in the stands.  Attending an Iowa Wrestling meet will be a part of their recruiting visit leading up to National Signing Day in early February. A home Iowa Wrestling meet is a great way to show football recruits the fan support, atmosphere, environment, success, and legendary toughness of Iowa Wrestling and what that the University of Iowa has to offer a recruit.  I have to think that these home dual meets will only help with football recruiting. Legendary coach Hayden Fry and now Kirk Ferentz have always been vocal that they like to recruit wrestlers for their football team.  The Iowa offensive line had five small town successful Iowa high school wrestlers in the starting lineup this year that gained national attention. Pretty good recruiting pitch to take a high school wrestler that is an Iowa Football recruit to a home Iowa dual meet.

The big business deal in play right now for Iowa Wrestling is getting the funding to build a new stand alone state of the art wrestling facility.  What I called: "The greatest wrestling training facility…in the world!" You never know what the spark will be that brings in the next big donor that will be an absolute game changer.  Maybe the Holiday Bowl will be that spark.

Any time a sports team with IOWA on their uniform wins, it is a good day.  Having been born and raised in Iowa and being an alumni of the University of Iowa, that is a big deal.  We do not have any professional sports or a big city in our state, but we do have the Hawks. How lucky we are.
Iowa having success in football, men's basketball, and women's basketball is a help for the Iowa Wrestling team.  You bet I want Kirk Ferents, Fran McCaffery, Lisa Bluder, and the coaches from all of the Iowa sports programs to win.  
Success for Iowa Wrestling is a help for all of the other sports teams as well.  After all, Iowa is a wrestling state and what we are known for. Every single penny of millions of dollars brought into the University of Iowa Athletic Department every year from each sport helps every sport at Iowa succeed. I have always supported all of the University Iowa sports programs and now you know that it is for more than one reason  I want Iowa Wrestling to win and the success of the other sports programs at Iowa is an advantage you want on your side. Now lets get "The Great wrestling training facility…in the world" built.
Can you hear the BOOM! for the start of the Iowa Fight Song?  I sure can.
It is great to be an Iowa Wrestling fan.
Go Hawks!