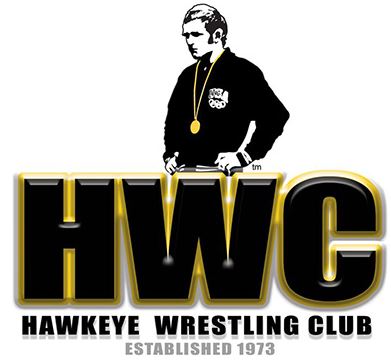 The 2020 Arctic Plunge was another successful event for the Hawkeye Wrestling Club.  HWC supporters braved the cold to jump into a pond at the Brown Deer Golf Club in Coralville, Iowa on Saturday night. When you see a video of a chainsaw being used to cut out ice for Iowa Wrestling fans to jump into a pond in below freezing temperatures to raise money for the HWC, you know they are serious.  
Hawkeye Wrestling Club President Randy Novak:
"The 2020 Arctic Plunge was another huge success for the HWC.  We raised over $122,000 due to hard working board members (Ryan Key heads up the event) and generous donors.
We are humbled by the fans and people that support us.  The energy at the event was contagious and we loved seeing the social media pictures and videos that those in attendance posted.
We appreciate that and need this energy in an Olympic year.
Go Hawks!"
The money raised from the Arctic Plunge is very influential in the overall operations of the HWC.  As the HWC continues to grow, events like this become even more influential.
I have been saying for years that Iowa Wrestling has the biggest advantage over their competition when it comes to fans than any other sports team in America.  This was yet another reason why I am able to continue to make that statement.
Thank you to all of the donors and those that raised the money and took the plunge. 
It is great to be an Iowa Wrestling fan.
Go Hawks!